Happy Friday! Here are a few links to help start the weekend off right. In today's edition: stop binge watching and start binge reading, an apology from Mark Driscoll, how to get more done, fewer friends are better, and more.
*************
Change your reading habits by
binge reading
. This actually makes some sense. I've been trying to be more aggressive about reading more books. The key is not feeling guilty for giving up on a book that is not working for you.
*************
Baseball season is almost upon us which means ballpark concessions. The Arizona Diamondbacks have
unveiled a $25 corndog
. Judge for yourself whether you would pay that much for this snack.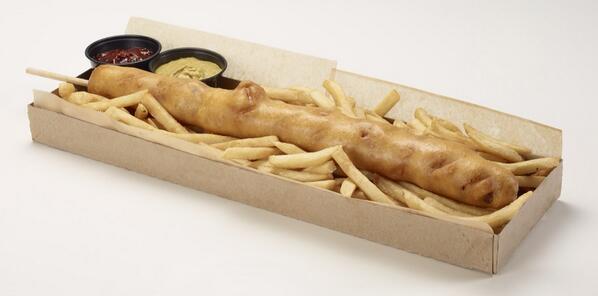 The Diamondbaskc are selling this 18 inch corndog wrapped in bacon and cheese with a side of fries for $25.
****************
Mark Driscoll penned an
open letter of apology to his congregation
and addressed among other things the recent controversy regarding the promotion of one of his books. This is worth taking the time to read.
****************
8 films that you may not have known
started out as stage productions
.
****************
8 ways to get more things done
. These are all very good tips.
****************
TheMafra National Palace in Portugal is one of the most beautiful libraries in the world (as you can see from the picture below). But is also one of the most unusual:
it's guarded by bats
.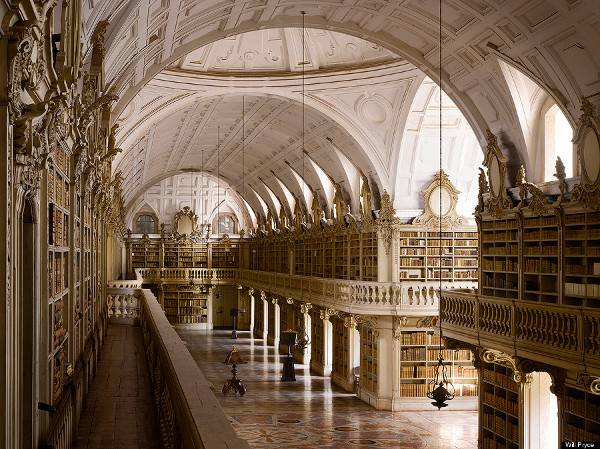 Photo by Will Pryce (via Book Riot)
**************
Making the case for fewer friends
. In today's social media soaked age, this especially makes a lot of sense.
**************
C. S. Lewis is one of the most oft-quoted theologians of all time. But he's also commonly misquoted. Here are
7 quotes attributed to him that he didn't say.