Here are a few links for your weekend reading: when Scripture is the controversy, stolen art, escape from Auschwitz, a normal celebrity couple, and more.
************
When Scripture is the Controversy
. Yes, the battles that are to come don't have so much to do with particular issues but how we deal with Scripture:
If we learned anything from last week, maybe it's that the real controversy among evangelicals in the coming days will be about the Bible, not homosexuality.
Beneath the surface of the recent scuffle is the more vital issue of how disciples of Jesus posture themselves toward God's word. It's not simply about our grasp of what Scripture is, or our conviction of Scripture's inerrancy, or even where we land with different interpretations. It's fundamentally about how we approach the words of God, even before we get to the interpretation part. It's about how we look when we're looking at Scripture.
Hat tip:
Challies
***********
Trevin Wax says that
World Vusion's embrace of same sex marriage and immediate reversal
is a sign of bigger divisions to come in evangelical circles.
***********
Whovians rejoice. You can now own a
Tardis backpack.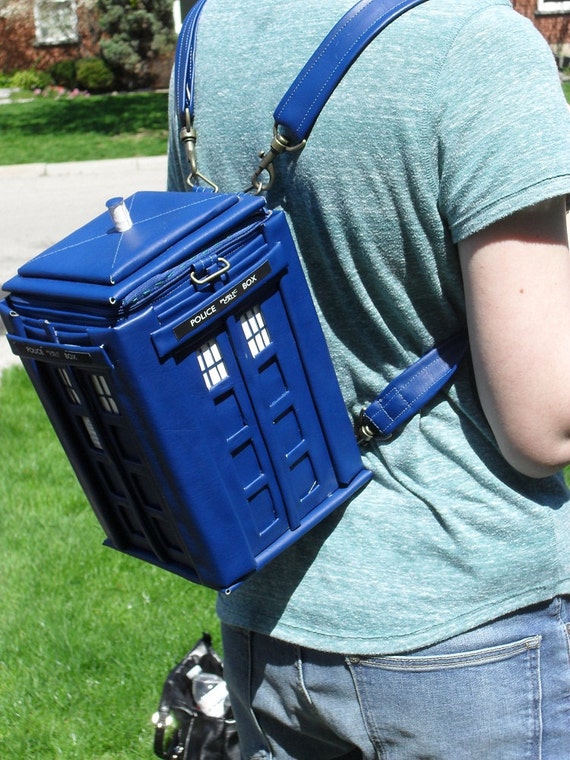 ************
Hidden treasures: an Italian factory worker discovered that the paintings that had been hanging on his kitchen wall were in fact
stolen masterpieces worth millions.
************
Fun facts: 21 things you might not have known about
Raiders of the Lost Ark
.
************
The
true story of four men who managed to escape
from one of the most hellish places on earth: Auschwitz.
************
A
collection of wonderful illustrations
from the original manuscript of
The Little Prince
.
************
Kudos to New York Mets second baseman Daniel Murphy who
wanted to take some extra time off to be with his wife and newborn son.
He's unfairly caught a lot of flack for just wanting to be a good dad.
************
A normal, healthy celebrity couple? Is that even possible?
It certainly is.