Remembering
The Princess Bride,
a kid's reading room that is worthy of envy, a search for lost Marines, and more in today's roundup of links.
*****************
Inconceivable!
Cary Elwes is writing a book
about his experiences while making
The Princess Bride
. This will be going on my list of books to read.
*****************
Speaking of reading, check out this kids' reading room. Or to be more precise,
a reading net.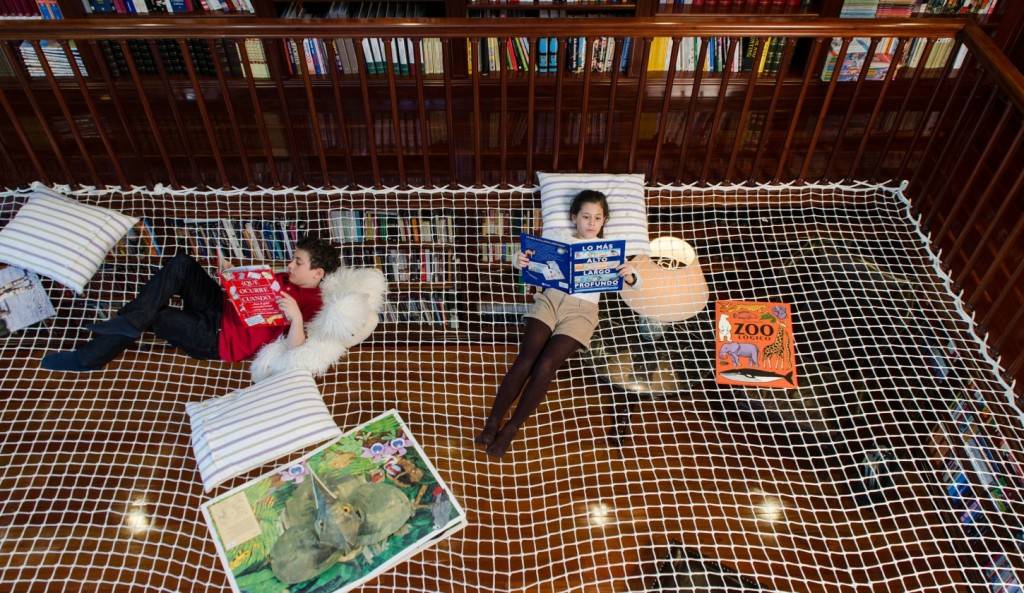 ******************
A plea to
prospective college students
:
Consider this: those three or more years at university occur at a seminal time of life under peculiarly trying circumstances. For many, this will be the first time away from home, away from the protection of parents and the shepherding of the pastors they have always known. They will go into a stimulating, demanding environment with a host of new enticements, fresh temptations, different companions, peculiar challenges, and unexpected opportunities. For many, the regular and immediate outward restraints of knowing and being known, of parental government and pastoral oversight, will be removed for a prolonged period of time. And all this at a time when the character is only just being formed, when physically, mentally, emotionally and very often spiritually, there is a degree of uncertainty and instability and often immaturity alongside rapid development. The previous anchor points of life are necessarily (and not necessarily unhealthily) being altered, and the soul may drop its anchors in better places, worse places, or simply be cast adrift. And into this potentially fruitful, potentially devastating environment goes the student, and he or she often does so without any notion of where they will find Christian care, compassion, example and instruction over the long haul. Could it be that one of the reasons why we see so many professing Christians falling away or losing their way during their university years is that they have headed off to their colleges and courses without first determining where and how they will obtain their spiritual sustenance?
******************
Alfred Hitchcock once directed a film that appeared to have been made with continuous shots. In fact, there are ten hidden edits in
Rope
as explained
in this post
.
******************
One man's quest to find the
lost Marines of Tarawa
. Over the course of three days of battle during World War II, the U. S. Marines lost approximately 1100 men on this tiny pacific island. To date, only about half of those killed have been found and their bodies returned home.
******************
This is a skill that nearly everyone needs to learn:
how to say no gracefully.
******************