Happy Friday! Here are few links to start off your weekend right: the story behind Pixar, Winnie the Pooh,
Alice in Wonderland,
and more.
*****************
This is a fascinating history of the Pixar Animation Studios.
One of the interesting things is that the company didn't entirely start out as an animation studio. However, it's safe to say it's currently the best one in the business.
*****************
If it seems like your Top 40 radio station is playing the same songs all the time
it's because they are
. What amazed me is the frequency with which they repeat songs. When I worked in Top 40 radio many years ago the rule was a song that was ranked in the Top 10 was repeated every 2 hours and 15 minutes. I'm sure that it's much more frequent now.
*****************
The origin of Winnie-the-Pooh and writings by A. A. Milne on happiness
. Believe it or not, the famous bear actually appeared in a book of poems a full two years before the first Pooh book was published.
*****************
Glenn Harlan Reynolds
discusses education and his new book with The Atlantic
.
*****************
Did you know that you can view the original manuscript for
Alice In Wonderland
(including illustrations from Lewis Carroll) online?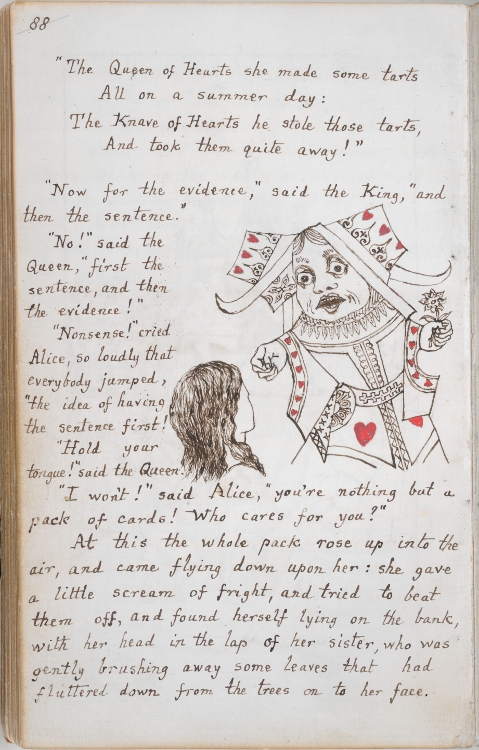 ***************
How to make perfect bacon. I'm normally in too much of a hurry to try a procedure like this but it looks like it could be good. Lately, I've been using a bacon tray I found at Wal-Mart for around five bucks that allows me to cook it in the microwave. Plus it pulls the grease away from the bacon and allows me to reuse it for another application.
***************
Ever wonder why we put money in piggy banks?
Here's your answer
.